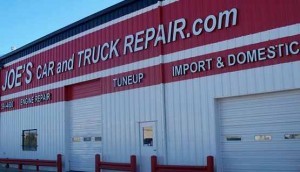 When looking for Colorado Transmission Repair & Service, you can begin your search with Joe's Car and Truck Repair. We perform all services needed for your vehicle,  including transmission services. While other shops can't or won't deal with transmissions, we make it part of what we offer. If your transmission is acting up, come give us a call or drop your car off.
If you suspect you have a transmission leak, bring your vehicle to us. We offer free inspections, and we'll recommend the repairs and let you know how severe the leak is. Keeping your transmission fluid at the correct level is an important part of keeping your vehicle running well. Transmission fluid not only lubricates the transmission, but it also provides cooling and transfers power. A low level of fluid puts extra stress on the transmission parts, and could lead to costly repairs in the future.
Your transmission filter is another part that often needs replacement. It can become clogged, reducing the flow of fluid to needed areas. We can check on that and replace it if it's causing trouble.
We at Joe's Car and Truck Repair are a business you can trust. We are a BBB accredited business, and are ASE certified. We are also part of the NAPA auto care network, so you know that we do quality work. No matter what in your transmission is causing you problems, we can diagnose and repair it. We provide free inspections and estimates as well, so you know the extent of the repair you need.
If you're searching for Colorado Transmission Repair & Service, come check out Joe's Car and Truck Repair. We can provide you with all your transmission service needs, and if you need other services done, we do that as well. You can get in touch with us by phone at (719) 323-6391 or visit our website at joescarandtruckrepair.com.