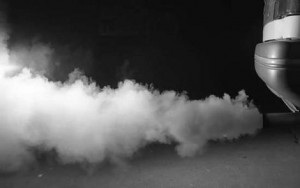 Proper  Emissions Repair Colorado Springs will keep your car from spewing out deadly toxins into the air—ones that create pollution and cancer-causing agents. Not just anyone can conduct a proper emissions service on your vehicle; in fact in order to have the job done right it's important to hire a specialist. Selecting the right team for the job will ensure that your car is properly inspected, keeping you safe and free of any unwanted surprises.   Joe's Car and Truck Repair, offers quality emissions service at affordable prices.
Vehicles that Don't Pass Emissions
If your car does not pass the emissions test, there might be a number of reasons why. First of all, if you've had any issues with leaks, or dead-batteries, it's recommended that you skip out on the test altogether until these issues are resolved. If your car fails the test while in working order, the reason for its inability to pass will be apparent to our professionals who will then be able to apply the appropriate repairs. Once your car is fixed, a free re-test will be provided before new tabs are assigned to the vehicle.
Expired Tabs
No matter how busy your schedule may be, there is always time to come in for this important test. Up to 365 days before your tabs expire you are eligible to come in for an emissions test. You don't have to wait for that renewal notice in the mail, come in and let our trained and trustworthy mechanics take care of it now.  If your tabs have already expired, you may obtain a one-day driving pass from a Vehicle Licensing Office of your choice. The only way to get your tabs legally renewed is to seek professional help. In doing so, costly repairs and unexpected blunders can easily be avoided. The only cars exempt from this test include a number of highly-fuel efficient hybrid models and vehicles newer than 2009. For diesel vehicles, anything that is 2007 or older and weighs less than 6,000 pounds is exempt. Also, any diesel that is a 2007 or newer is excused regardless of weight.
For everyone else, Colorado Springs Emissions Repair is a must; there's no skipping out on this imperative requirement, hiring a professional will keep your car running safe and free of deadly pollutants.Contact us at 719-594-6400 or by clicking here.