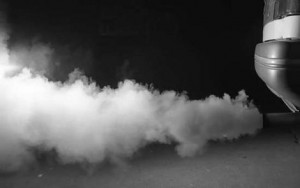 Vehicle emissions can expel potentially hazardous substances like nitrogen oxide and carbon monoxide. These dangerous gases can not only pollute the air but cause serious health issues to people and the environment. It's important that your vehicle meets all of the necessary emission requirements. If you've failed your emissions test, come in to see us at Joe's Car and Truck Repair where we offer the best Pueblo Emissions Repair Service.
Today's vehicles are built with efficient emission controls that prevent dangerous toxins from getting into the air we breathe. Testing to ensure that the emission levels from your vehicle are meeting the necessary standards is required to keep your ownership up to date and your wheels on the road.
You can help to lowering air pollution from your vehicle by making sure that its emissions system is running properly. It's vital to take it in and have it inspected on a regular basis and to make any necessary repairs if there are problems.
If your vehicle has recently failed its emissions test and you need a diagnosis, come in and see our expert service professionals today. Whether you have issues with your oxygen sensor, EGR valves or catalytic converter, we can help. At Joe's Car and Truck Repair we'll get you in and diagnosed quickly and make all of the necessary repair work to ensure that your emissions system is safe.
Call us today and set up an appointment with our friendly customer service staff. We'll be happy to schedule your visit as soon as possible, at a time that works for you. Remember, Joe's Car Truck and Repair offers the best Pueblo Emission Repair Services around. Contact us at (719) 323-6391 or by clicking here.