When looking for top notch Colorado Springs Transmission Service, look no further. At Joe's Car And Truck Repair, we have experienced technicians to get your transmission work done right the first time.
A good indicator of possible transmission issues is when you car is having trouble shifting gears it may be time to get the transmission checked. Transmission problems typically manifest as an inability to switch gears fluidly and in severe cases an inability for the engine to operate at all. Transmissions are one of the most crucial elements of any vehicle's engine. All the work the combustion does would be in vain without a healthy mechanical gear set to use that power in the most efficient way. When a transmission starts to bite the dust, there no other option that to replace or repair, it's too important to the functionality of the vehicle.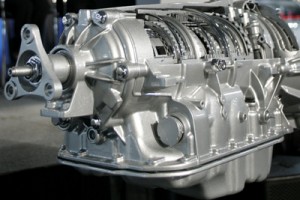 Most car consumers don't know much about each piece of the transmission that must be tested to ensure that each element of the gears are functioning properly. At Joe's Car and Truck Repair in Colorado Spring we have fully trained specialists that can help solve problems with your vehicle and get you back on the road at a price you can afford. Our transmission repairs include a full inspection of the crucial parts of your engine to ensure our repair will be through and long lasting.
Harsh weather conditions and high altitudes can put a strain on any engine, and over time leaks and other minor problems can occur. Although these problem could be as easy as fixing a hose or a dirty filter, they will cause your vehicle to under perform and operate with staggering results.
When you stop by our shop in Colorado Springs we'll take every step to make sure we figure out each and every element of the problem your car is having and we'll take the right steps the first time to get you patched up. Don't hesitate to call if you think your car might be in need of transmission repair, typically cars that do have a transmission problem will only get worse until they get fixed completely. Contact us at 719-594-4600 or by clicking here for Colorado Springs Transmission Service. Make sure to check for valuable money saving coupons on our service special page.