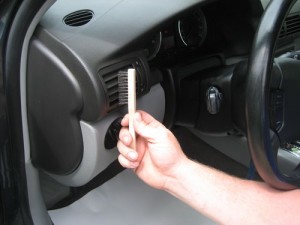 Having a clean car is a treat for all, car, driver, and passengers! Start the New Year with a spotless clean car, not just the type of clean you get running through the car wash, but brand new car clean! The crumbs collecting between the seats, the dirt smudged into your floor matts, not to mention the toll winter conditions have taken on the outside.  Joe's Car & Truck Repair offers Colorado Springs Auto Detail! We offer complete detail packages that start as low as $69, perfect for every budget. Not only will your car thank you for the clean up, but you will also be thanking yourself, as a clean car is always more fun to drive!
Regular detailing isn't only important for vain purposes but it will save you money in the future as well. Depending on the color of your car the long term damage can be worse, regardless though, by leaving dirt, grim, and bird droppings on your paint,  you risk losing your paint job all together!  Keeping up with your cars maintenance includes keeping it clean; this will increase the resale value and stop any aesthetic problems before they have time to start. A car is one of the most expensive purchases we make throughout life, therefore it's important that you protect your hard-earned money by keeping your car in the best possible condition, in which case detailing always helps.
 Colorado Springs Auto Detail from Joe's Car & Truck Repair is guaranteed to delight, everyone loves having a clean car! We use state of the art technology and the best of the best tools but we also use a special added ingredient. This key component is care, we treat every car with respect and loyalty, as if it were our own; we couldn't just say this either, our satisfied customers and always-perfect finished products speak for themselves. Contact us at 719-594-4600 or by clicking here.