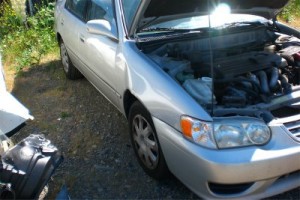 For a Colorado Springs Auto Repair Service that values it's customers and takes pride in what they do, come see us at Joe's Car & Truck Repair. We are a company that offers years of experience and our attention to detail is as good as it gets. For all of your car and truck repair needs come and see us, we can get you back where you need to be, on the road. We give each job the unique attention it deserves, we make sure that each job at our establishment is carried out as quickly as possible, but without lowering our standards.
Do you have a car that seems to have an issue, but you aren't sure? Well just in case you should hand your vehicle over to a qualified mechanic for a thorough check up. Something that might seem not a problem could potential break your car down when you are going at high speeds on the road, and possibly result in an accident. It is better to be safe than sorry, so when you have a feeling that your vehicle has developed a problem then come and see us for a quick check up.
We are the type of company that likes to get to know each customer and provide them with a memorable service.  If you ever have any questions or need something explained then you can count on us for all the answers. We are a Colorado Springs Auto Repair Service company that you can count on. Contact us at 719-323-6391 or online by clicking here.