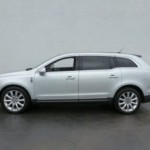 Where to find the best Lincoln Repair & Service in Colorado Springs? Lincoln is a division of the Ford Motor Company, and is a well known American manufacturer of luxury vehicles. Lincoln offers premium components, exceptional designs and strong engines in all of its trucks, cars and SUVs. Founded in 1917, Lincoln was created by Henry Leland. His first automobiles were the L and the K Series. Five years later Leland was forced to sell his company to Ford due to financial problems.
By the 30s the Lincoln division was making gains in the luxury automobile market, particularly due to the popularity of the Cadillac and the Zephyr. Both models provided sleek designs and premium, high quality detailing. A decade later, the Continental was launched.
The Mark II and the Continental were developed after the second World War. By the end of the 1960s, Lincoln had introduced the Mark III and had sold over one million units. The Versailles and the Mark IV debuted in the 70s. The Versailles was a huge failure and discontinued some time later.
The full size Town Car sedan came out early in the 80s. During the decade Lincoln also developed its antilock brake system. The Mark VI was introduced and was a more compact model in the Mark series.
Soon after the Mark VII arrived with an optional turbodiesel engine.
Within ten years the Mark VIII was created. It came equipped with an air suspension system and a V8 engine. When the SUV began to become popular in the U.S., Lincoln developed the Navigator. It offered a comprehensive lineup of premium components, leather upholstery and chrome detailing.
Since the turn of the millennium, Lincoln has brought the LS, the MKS, and the MKZ sedans and the MKX SUV. The midsize LS was manufactured with two trims, a V8 or a V6 engine, an automatic or a manual five speed transmission, twin region air management, fog lamps, alloy wheels, and ABS technology. The MKS has three trims, park sensory, alloy wheels, heated exterior mirrors, blind spot warning technology, remote entry and start, speed control, leather upholstery, heated and cooled seating, a touch command display screen, satellite radio, and the exclusive Sync communication system. The MKZ is available with a standard or hybrid power system and gets rear park sensory, keypad entry, leather upholstery, speed control, cooled and heated seating, park sensory, comprehensive power components, satellite radio and Sync technology. The standard features on the five passenger MKX include remote start and entry, MyKey technology, park sensory, leather upholstery, a power operated lift gate, cooled and heated seating, twin region air control, and satellite radio.
For the best Lincoln Repair & Service in Colorado Springs, CO, come to see us at Joe's Car and Truck Repair. Our trained technicians will inspect, diagnose and make any necessary repairs to your Lincoln vehicle. We'll also complete any Lincoln maintenance you might need. Call or email us today.