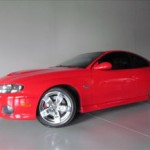 Founded in 1909 by Michio Suzuki, the Suzuki automobile production company began under the Suzuki Loom Works name. The present Suzuki company builds sedans, wagons and SUVs and is well known for its reasonably priced vehicles.
In the 1950s the Suzuki company had developed its inventory to include automobiles. By the mid 50s the Suzulight was launched, providing a lightweight frame to the Japanese automobile market. In the 1960s the Carry Van, Fronte and Fronte 800 were also being built.
The innovative four wheel drive system was available on the Suzuki Jimmy SUV in the early 70s. The LJ80 and the Alto debuted somewhat later. In the 80s the Suzuki company partnered with the General Motors corporation and exported its automobiles to America with the GM name. The U.S. market instantly took a liking to the Samurai SUV which had a convertible or hardtop frame. Sales of the Samurai eventually dropped off due to a negative article written about the safety of the vehicle.
The Suzuki brand was able to regain its popularity in the 1990s, producing more than ten million automobiles. The lineup included the Vitara, the Grand Vitara, the Cappucino, the Esteem, the Wagon R, and the Sidekick. During the 90s Suzuki also began exporting its models to Hungary, Egypt and Vietnam.
The Suzuki and GM partnership bought the Daewoo brand in 2004, and introduced the Forenza and the Verona under the Suzuki moniker.
Suzuki currently produces the Grand Vitara, the SX4, the Equator and the Kizashi. The Grand Vitara SUV comes with four trims that offer remote entry, comprehensive power components, steel wheels, automatic climate management, a trip computer, a CD player, navigation technology and four speakers. The SX4 has a choice of sedan or hatchback frame and comes equipped with steel wheels, full power components, an adjustable driver seat, and a trip computer. The Equator has a variety of bed, cab and body styles. It gets bucket seats, storage space under the rear seats, and steel wheels. The Kizashi is available in four trims and features fabric upholstery, steel wheels, twin region climate control, speed control, USB and iPod interface, full power components, and a seven speaker audio system.
The standard safety features on the recent models include an extensive airbag system, four wheel ABS, airbag deactivation, remote security protection, engine immobilization, stability and traction control, rear door safety locks, adjustable head rests, and tire pressure monitoring.
The warranty offered on current Suzuki models provides a 3 year or 36,000 mile basic guarantee, a 7 year or 100,000 mile drivetrain guarantee, and a roadside guarantee for 3 years or 36,000 miles.
For the leading Suzuki Repair & Service in Colorado Spring, CO, visit us at Joe's Car and Truck Repair.