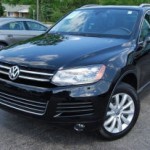 The Volkswagen automobile manufacturing corporation was established in Germany. The company produces extravagant and exceptional vehicles. In 1936 Ferdinand Porsche created the iconic Volkswagen Beetle.
The Volkswagen factory was damaged by fighting during the second world war and continued production of the Beetle was curbed. At the end of the 1940 the model was once again being produced at mass production rates, and in 1949 its was exported to the U.S.
Through the 1950s the Volkswagen lineup was broadened to include the Bus. At the same time the Beetle continued to grow in popularity with the car buying public. By the middle of the decade Volkswagen had built more than one million units. The two seater Karmann Ghia sports car was introduced by the end of the decade.
Volkswagen proved to be even more successful in the 60s after the Beetle appeared in a Walt Disney film. More than one million of the Beetles were produced every year in that decade. The 1970s the Beetle led the world in sales records. By the mid 70s the company was producing its vehicles with a engine cooled with water. The Passat came with this equipment as well as standard components that were interchangeable with other Volkswagen models. Later that decade the Scirocco, the Golf and the Rabbit GTI were launched, and the Beetle was taken out of the lineup.
The Golf grew in popularity through the 80s, and soon became one of the most well received Volkswagen models. The Golf GTI was achieving lots of success in the racing world by the mid 80s.
Sales of Volkswagen models dropped in the early 90s. Volkswagen reconfigured its merchandising plans and focused on the current models of the time. The new marketing strategy worked and sales began to rise. The Beetle was reintroduced and regained demand in the United States.
The turn of the millennium brought about a premium line of Volkswagen models that included the Phaeton and the Touareg. While the Phaeton was not well received the other Volkswagen products continued to do well on the American market.
The present Volkswagen automobiles include the Golf, the Jetta, the GLT, the GLI and the Eos. The Golf comes with two trims and the Jetta with five. The GLT hatchback is available with a a trip computer, a sport suspension, shift paddles, a roof spoiler, alloy wheels, heated seating, satellite radio, fabric upholstery, a CD player, eight speakers and a Bluetooth and iPod connectivity. The GLI has steel wheels, fabric upholstery, heated mirrors, remote entry, a touch command display screen, satellite radio, a CD player, six speakers, and iPod and Bluetooth interface. The Eos features a convertible style, remote entry, fog lights, lumbar supported power adjustable seats, alloy wheels, satellite radio, touch command display, iPod and Bluetooth interface, eight speakers and a CD player.
Come see us at Joe's Car and Truck Repair center for exceptional Volkswagen Repair & Service in Colorado Spring, CO.