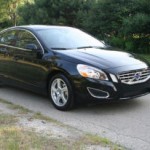 The Volvo automobile corporation was established in Sweden in the late 1920s. is renowned for its safety ratings and features. The company lineup also offers high performing vehicles with lots of style.
The founders of the company Gustaf Larsson and Assar Gabrielsson were focused on producing safety first products. Their initial model was the Jakob. It was soon followed by the PV651. By the early 1930s Volvo had built over ten thousand automobiles.
After WWII Volvo launched the successful PV444. By the next decade the company was sending its products to America. The American public took a quick liking to the size and design of the PV444.
Throughout the 1950s Volvo continued developing its name for safety and brought out the innovative 3 point seat belt.
The P1800 came out in the 60s. It offered a sleek design and appeared on the Roger Moore television program The Saint. Volvo maintained its concentration on safety features and introduced dashboards with protective padding and crumple regions in the rear and front of its vehicles. During the 70s more safety components were created including steering columns that could collapse, locks with childproof protection and child seating that faced the rear of the automobile.
The Volvo became a status symbol in the 80s with the onset of technology innovation like the state of the art turbocharged engine. The 480 hatchback and the 780 coupe were available by the end of the decade.
The 850 came out in the 1990s and offered front wheel drive and a long list of safety equipment. The C70 and the S40 were introduced soon after with a rounder exterior design. By the end of the decade the Volvo brand was owned by the Ford company offering the new owner its safety and design plans. Ford fell into financial difficulty and was forced to sell Volvo in 20120 to the Geely corporation.
Volvo currently offers coupes, sedans and SUVS that include the C30, the C70, the S60, the S80, the XC60, and the XC70. The C30 comes with a choice of two designs: the T5 and the T5 R-Design. It comes standard with alloy wheels, a trip computer, speed control, a telescopic and tilting steering wheel with sound controls, eight speakers, Bluetooth interface and a CD player. The C70 convertible has three trim options that come with alloy wheels, heated mirrors, remote entry speed control, twin region climate control, leather upholstery, memory functions, a trip computer, eight speakers, a CD player, Bluetooth and iPod interface and satellite radio. The S60 and the S80 have three trims and speed control, heated mirrors, lumbar supported seating, a CD player, along with Bluetooth and iPod connectivity. The XC60 SUV and the XC70 wagon have three trim choices.
For exceptional Volvo Repair & Service in Colorado Spring, CO, come see us at Joe's Car and Truck Repair.