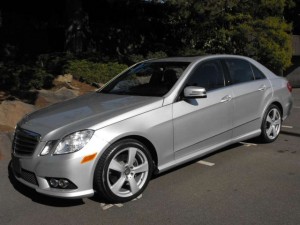 Joe's Car and Truck Repair in Colorado Springs, CO is committed to your safety and providing you with the best customer service around. Our team is trained and are experts in working on the Mercedes line. We ensure that you will be in and out in no time. Any parts your vehicle might need are kept in stock right here. Come in today to experience the best Colorado Springs Mercedes Service around.
If you're looking for maintenance, service or any repair work on your Mercedes, you'll want to take your vehicle to a service center that you can trust. Our experts at Joe's Car and Truck Service will carefully inspect your vehicle and diagnose any problems you might have. We'll ensure that any repair work that we complete is done fast and done well. Trust our knowledgeable service professionals to make sure that we'll get your Mercedes safely back on the road, as quickly as possible.
Whether you need regular maintenance or major repair work, Joe's Car and Truck Repair center can do it all. Come in and see us for any tire rotation, oil changes or other minor maintenance work you need. You can use our online form to submit an appointment request or call our service center directly. We conveniently located in Colorado Springs, CO and we're here to help. Check out our current service specials and get some valuable savings on your next visit.
At Joe's Car and Truck Repair, we're pleased to offer our Mercedes customers exceptional service and value, regardless of the location of your vehicle purchase. We are happy to provide outstanding service to customers with Mercedes models from anywhere in the U.S.
We're extremely proud of our work ethic and customer service. We consistently pay close attention to every detail. Our service team are certified in working with all Mercedes model. We appreciate the opportunity to work on your vehicle and will go the extra mile to ensure that your service experience is exceptional. Call or email us today to make a service appointment. We're looking forward to assist you with the best Colorado Spring Mercedes Service possible. Contact us at 719-594-4600 or by clicking Here.