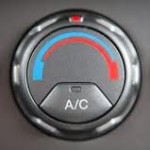 The summer months can be hot and unbearable. For those of you spend long hours in your vehicle traveling to and from work, having an air conditioning system in their car or truck that works is a must. Getting a tune up each year for our car's engine is a must and many of us do it to make sure our car operates at its best. The same should be done for the heating and cooling systems in our cars. Using a qualified air conditioning service to maintain and repair your cooling system will ensure you don't get caught with your windows down in 90 degree weather.
Air Conditioning Repair in Colorado Springs, CO is a part of most auto repair and service centers. Much like heating and cooling units in our homes, these systems require special care, especially when recharging the car's store of freon. If you are looking for a qualified repair technician to work on your car's cooling system, it's always a good idea to get references. Finding a repair shop you feel comfortable with may take some time, but by talking to friends, family and co-workers can help you make an informed decision.
An air conditioning service that employees qualified workers will have no problem providing you with references and many times, will encourage you to contact them for a referral. In Colorado Springs, CO there are many makes and models of cars. From foreign sports cars to American made SUV's and family sedans, each make and model may have their own specifications as to how much freon may be needed and how often the system should be serviced to ensure it is working at maximum capacity. If you drive a foreign car, make sure the service and repair shop you choose to use has the knowledge and expertise to do what needs to be done to your vehicle.
Owning a car that requires extensive maintenance can be draining and overwhelming. Finding an air conditioning service that is affordable and easy to work with can take the pressure of keeping it serviced away. Much like changing your car's oil, a qualified technician will be able to tell you how often your car should be checked to make sure there are no leaks and everything is functioning at its best. Don't let the heat of summer add to the pressures of an already busy schedule, get your car's air conditioning serviced today.